Thinking Real Estate? You need to talk to Julie.
Clients are in capable hands when they work with Julie. An intelligent marketing strategist with good negotiating skills Julie's total focus is on making the process as stress-free as possible for you. Her results speak for themselves.
Call Julie today.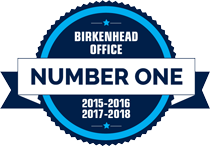 "I appreciate the fact that an owner's home is likely to be their most precious asset and needs to be handled with extreme care."
The consummate professional, Julie Shand arrived at Harcourts Birkenhead with a big reputation. She had already made a significant mark on the Napier real estate market, having catapulted into the area's leading ranks in a very short time.  Since working with Harcourts Cooper & Co. Birkenhead she has sold over $40 million worth of homes to date.
Julie started selling during the Recession. Tough economic times made her more focussed on doing things differently. "When the going gets tough, the tough get going. And I'm not afraid of good old-fashioned hard work."
Clients are in capable hands when they work with Julie. Not only is she an intelligent marketing strategist along with good negotiating skills, her legal background and knowledge of conveyancing, contracts and procedure adds reassurance.
Of course there are other reasons why Julie continues to find success. She listens carefully to her clients' needs and with her easy-going personality, builds strong rapport by continually following up, offering valuable feedback throughout the sales process, from start to end. Good communication, she says, is hugely important.
Julie thoroughly believes in giving back to the neighbourhood that supports her, through sponsorship work in her community.
Check out her testimonials from a growing list of happy buyers and sellers. Add your name to the list – for a rewarding experience that's sure to deliver outstanding results for your property – call Julie today.
Home